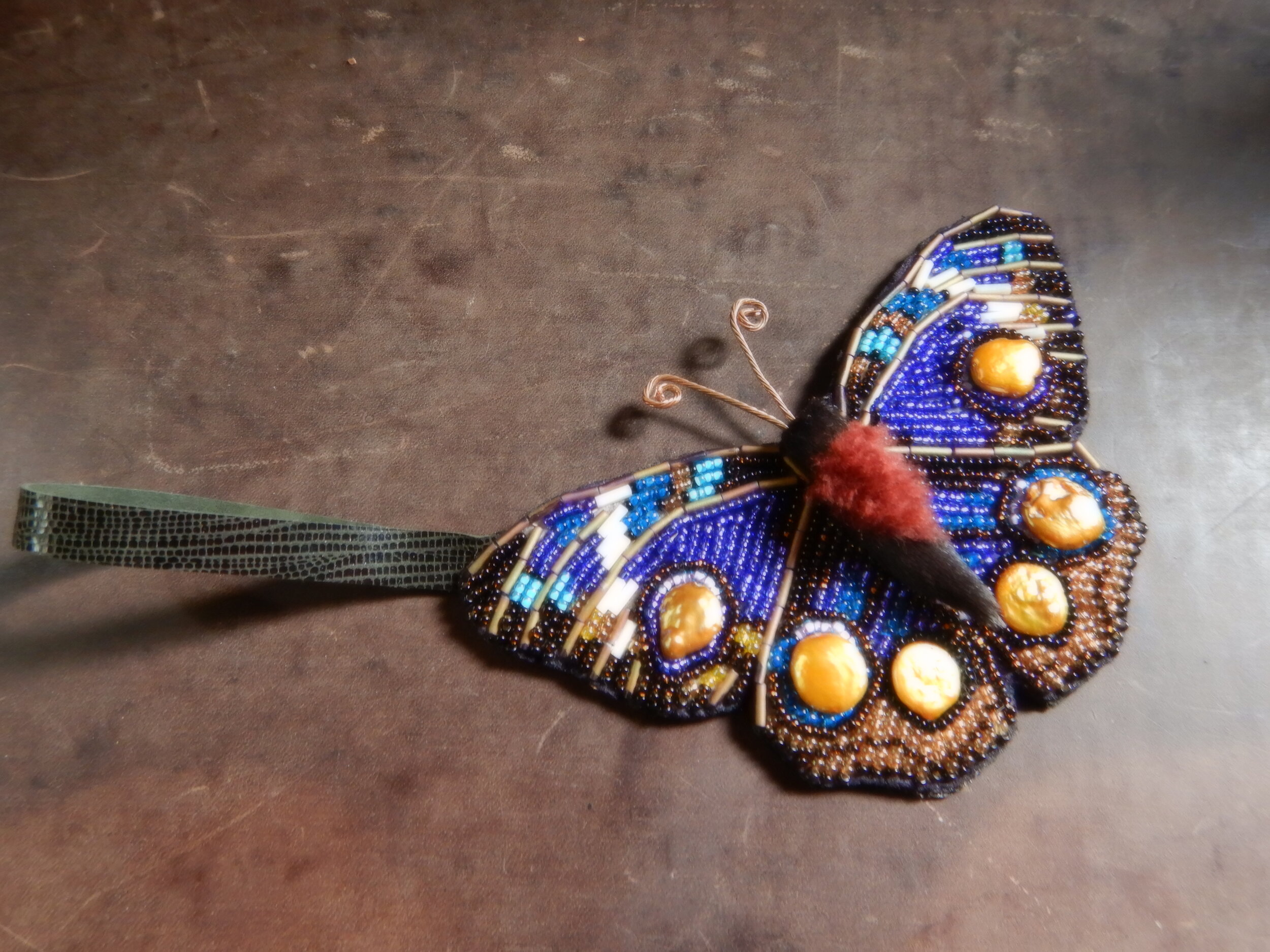 Beading Embellishments
Bead embellishment is a historic art traditionally handed down from one generation to another and the techniques used to create intricate, pictorial designs can be daunting without proper instruction. There are many different types of beading and that too can be frustrating when working alone. By taking this short but immersive course, instructor Annie Margarita will educate students in the types of historic beadwork, necessary materials for quality construction, and beading basics for embellishment. The basics covered will include stitching, weaving, looming and other embellishment styles. Instruction will cover needle types, thread, platforms, backings, application and care. Students will also learn how to mount beadwork for placement in leather projects.
The emphasis of this course will be demonstration for bead embroidery (bead painting); students will participate with a small project.
A small kit for completion of the project will be provided, with other materials also on hand for purchase for students that want to expand their knowledge with other styles. Annie will also provide resources for materials.
SATURDAY, November 2, 2019 9am—12pm
Students should bring: pair small sharp scissors