Refining Lacing Techniques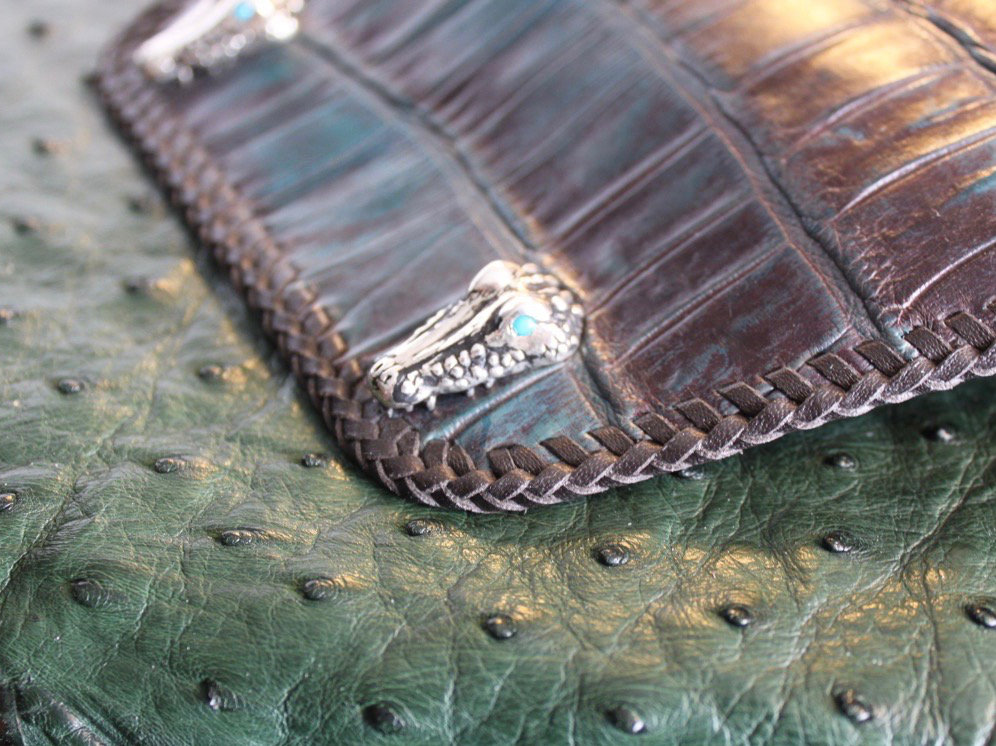 Refining Lacing Techniques
Lacing a project rather than sewing adds a level of skill that many underestimate as 'easy'. As this is not the case, instructor Jerry VanAmburg will lead students in this half-day course to learn new tips, techniques and tricks to refine and polish your leather lacing skills utilizing kangaroo leather lace.
Jerry is known for his tight & clean leather lacing work as he creates exotic leather accessories almost exclusively using lacing techniques and will impart a ton of information in this half-day class. Leather bracelet blanks will be provided for student practice learning two industry-standard lacing methods: whip-stitch/single lacing and double loop edge lacing. Jerry will demonstrate in cutting the lace from hides, beveling lace using a LaceMaster and using lace in projects including necessary starting, splicing & finishing options.
Additionally students are encouraged to bring with them the lace they currently use and any project they are working on or planning to build utilizing laced edges. Jerry will have two LaceMaster lace cutters/beveler for demonstrating during the class and will enlighten students using his extensive knowledge & experience.
All skill levels are encouraged to learn from this class.
All skill levels are welcome
Students should bring:
Lacing project in progress, or with problems (optional)

Leather lace they are using kangaroo preferred (optional)

Lace beveler they are currently using or with problems (optional)
Friday, November 1, 2019: 8am—12pm (late arrivals OK)